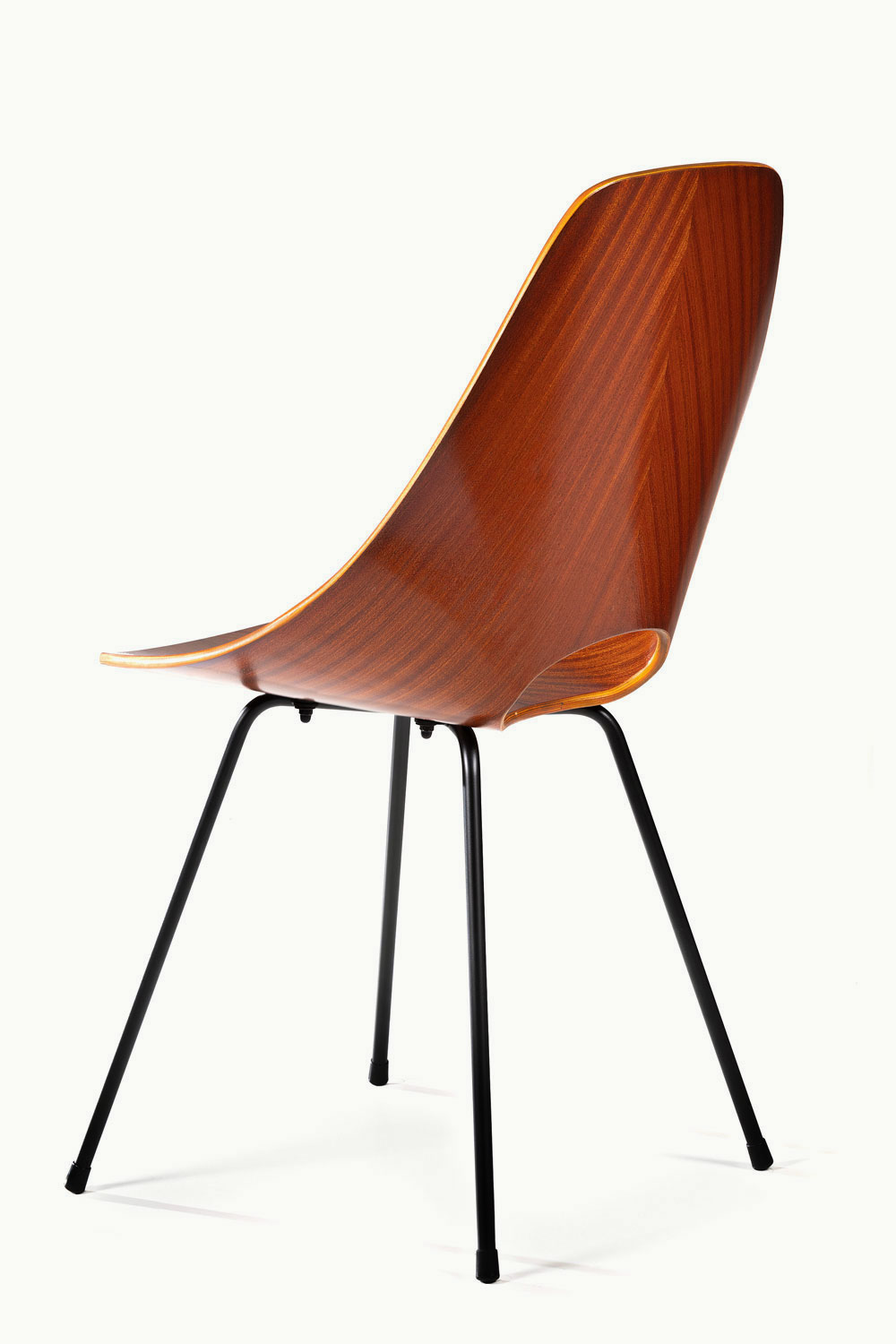 THE MEDEA
CHAIR IS
BACK AFTER
40 YEARS
The Medea Chair, produced by the Tagliabue brothers in the 50s, was born from the intuition of Vittorio Nobili, uncle of the current owners of the brand.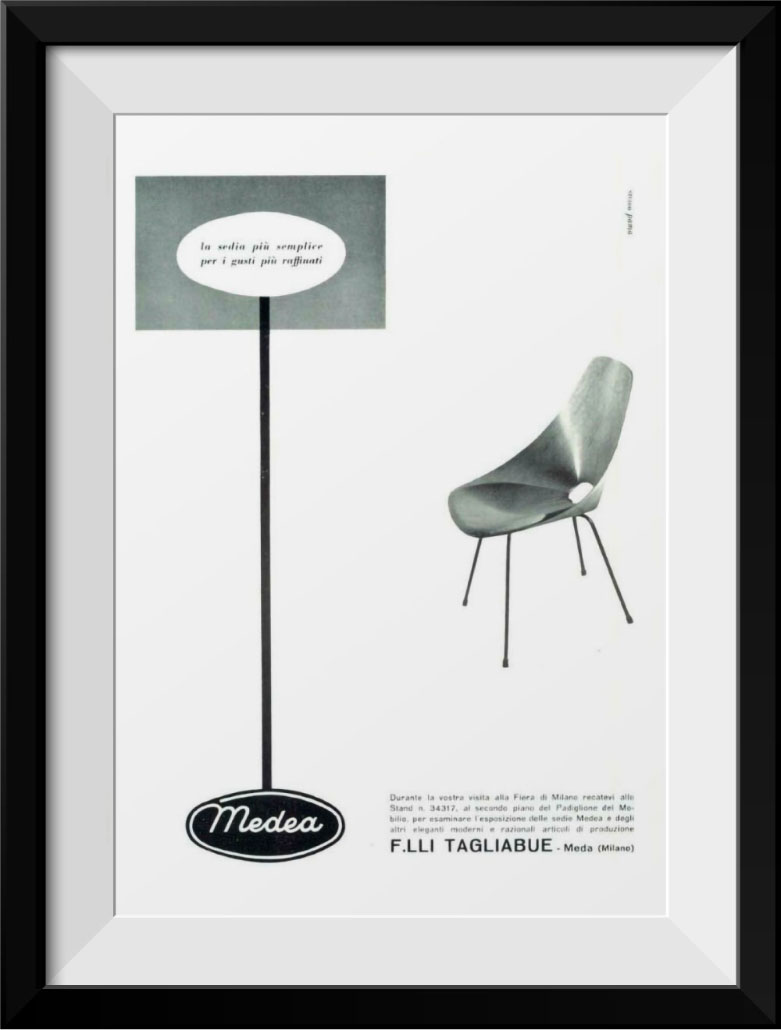 A chair capable of responding to new market demands:

- clean lines
- comfort - to improve the quality of life
- versatility - to extend the scope of the chair
- high quality - as a guarantee of durability
- technological innovation - to make it accessible to all
Thanks to the exclusive patent, the wood was curved creating the shell with its unmistakable enveloping line, without corners and with the perfect anatomical inclination, allowing a comfortable resting position.
The Medea Chair soon received a broad consensus that made it widespread in different areas of furniture.
Testimony of the successful outcome of Vittorio Nobili's project was the HONORABLE MENTION for the aesthetics of the product that the Medea Chair received from the Premio la Rinascente Compasso d'Oro in 1956.